As Thanksgiving comes to a close, many of you will have searched through ads on the lookout for the perfect gift – well look no further. You don't need to go Black Friday shopping to get great deals, our team is here to help! We are going to break down our staff's favorite holiday promotional items as well as explain a little bit about how to make the most of your gifts this season.
The best products are not only useful but they foster interconnectivity between you and your clients. As a print and promotional business, we are no stranger to scouring the web in order to find the perfect match for what our clients are looking for (as well as well as finding that item within their budget). Promotional products are incredibly important and can be used as a powerful tool to help spread your brand. This hand-tailored list of products below are some of our finest finds, showing you a myriad of different ways to self-promote.
From blankets to socks, we've literally got you covered. These products are meant to inspire others to do their best work and foster creativity within your brand. Sit back and relax as we give you a glimpse into the world of holiday promotional products. Thanks to our pros here at Tactive, we've taken the arduous work out of "the hunt" and made it easier for you and your clients to enjoy these great new products. Now… sit back, let the warmth of your computer screen be your blanket, and delight in the products we've selected!
Food & Drink
Fill up on these tasty treats! Everyone loves a snack, and what better way to leave a sweet aftertaste in your mouth than one of these mouthwatering products!
Even though Thanksgiving just ended, it's hard not to think about Christmas! (Yes, you can now officially put up your tree.) Get into the season with this snowman, probably the only one you won't be chastised for when you destroy it. This little guy is filled to his stocking cap with surprises including chocolate covered almonds, extra fancy jumbo cashews and four pieces of Maple Ridge Farm's English butter toffee.
Many products have perfect companions allowing for their use to be maximized. In this increasingly cold weather, allow your clients to think warm thoughts of you while huddled over their Ghirardelli cocoa! Paired perfectly with a tumbler to hold the contents, this product will ensure a cozy customer.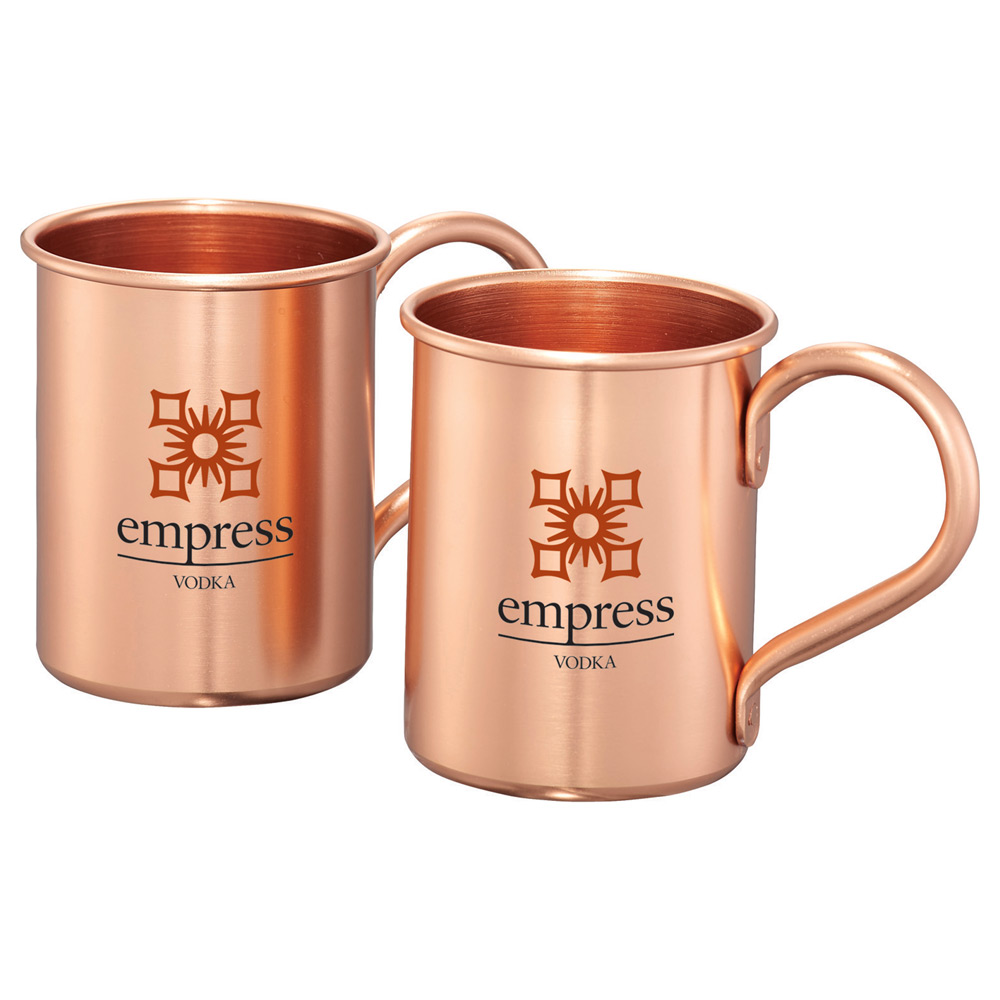 A gift set inspired by the Moscow Mule drink craze. This pair allows for you and a friend to enjoy the game while sipping on a refreshing drink from your custom branded mule mug. I dare you to try and not have a good time!
Employee Gifts
It's never the wrong season to give your employees a gift! Gifts are a great way to show your employees how much you appreciate their dedication to you and your customers.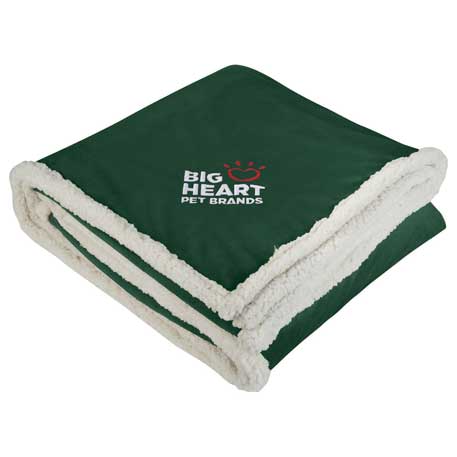 Super soft and cozy, this blanket will warm your employees up to the idea of sharing your message. Remember to keep promotional products useful, that will ensure that they will be handled often. That means more exposure for you and your company!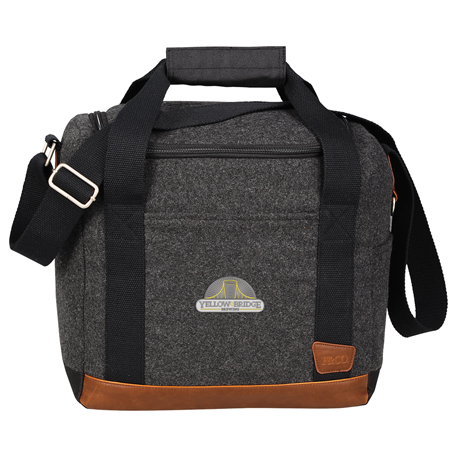 This insulated cooler with bottle divider can be paired with a gift card to a local brewery to add a personalized touch. Show your employees just how much you care by never allowing their beer to get warm!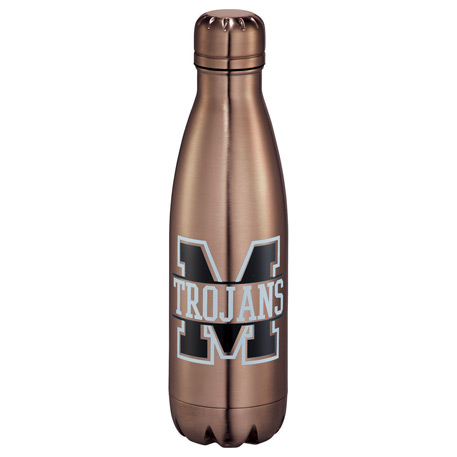 Keep those apple ciders hot and your water refreshingly cold with this insulated bottle. 17oz of pure goodness, have your logo visible whenever its recipients are thirsty.
Keep your lips from getting chapped with this handy lip moisturizer. 95% organic and with plenty of flavor options to choose from, this lip moisturizer is the perfect wintertime gift. "Treat yo' self" and your employees to this relieving balm.
Social, Interactive, & Fun
Promote interactivity between you and your clients. These products keep the receiver engaged, and the company name and logo in the forefront of their mind.
Everyone loves showing off their fancy socks, I know I do! Give your employees socking (something) to talk about! These great socks are one of our favorites, and so comfy! Have your logo displayed in an all-over stylish print that is sure to grab attention.     
What's cuter than a stuffed bear wearing an extra, extra small t-shirt with your company logo? Okay, maybe a puppy – but we can't brand those! Pair one of these fluffy guys with chocolate, a gift card, or a bottle of wine – the possibilities are endless.  
Interact with your clients no matter the weather with these embroidered gloves. Keeping your company name on hand will be effortless. These gloves are guaranteed to keep you warm, stylish, and in "touch" with current trends!
Games
Old school or new school, it doesn't matter! There's something for everybody. These games will keep your employees captivated as well as keep your company name in the forefront. Games are the perfect way to get exposure.
Add your logo to this wooden box that houses 28 dominos and instructions. Literally, connect with each other over a classic game of dominos, or come up with your own game using the classic blocks that benefit your company.
Don't let the weather stop you from playing your favorite yard games! This desktop version of a summer favorite provides a welcome break from a hard day at work.
Feature Your Staff
Showcasing your employees shows that your company values its people and creates a more personal connection with your customers.  You can include employee stories or personalities within your gift or as part of an accompanying print piece.
Our local news station, Channel 13 WTHR, created a cookbook featuring their staff that is still a popular holiday gift. The book also gives the local viewers a better idea of what's going on behind the scenes, allowing viewers to connect with their staff on a more personal level. Gathering up your staff's favorite holiday recipes is a great way to show some corporate personality.
Personalized Cards & Print Pieces
Show your company's personality with fun activities and questions that reveal more about your employee's character. We've taken part ourselves! When Words with Friends was at the height of its popularity, we included a print-out with our Words with Friends handles as part of a "matching" game. And, depending on the size of your company, you can always get personal signatures from the staff. 
Year in Review
Take a note from Aunt Shelly's playbook and send an update on what your company accomplished throughout the year. (Not all of her ideas are as bad as her cooking!) Include major milestones, new employees, and fun stories that highlight your company culture.
Creating engaging interactions with your brand and your clients and employees shouldn't be as hard as it seems. Allow the experts at Tactive to make it easier for you! Contact us and we'll help you incorporate your holiday promos into your marketing strategy this holiday season.
PSSST! The holidays are closer than you think, so make sure to get things ordered early to ensure that they arrive before Santa does!